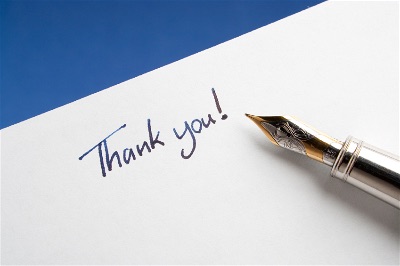 Thank you to all our clients for entrusting us with you and your family's Real Estate needs. It's been our pleasure to work with you and we look forward to continuing building on our relationships. Please click on the GOOGLE logo below for additional reviews or to leave a review. 
5.0 stars (based on 53 ratings)
A FEW CLIENT TESTIMONIALS
Bryan was recommended by a family member that he represented on the buy and sell side. I couldn't be more pleased with my experience. Traveling from outside the area and not very familiar with the Scottsdale market it was important to have someone with extensive market knowledge and could work with me remotely. Bryan fulfilled both. He worked with my wife and I over the phone and online for about a month and a half before traveling to Scottsdale to view properties. Bryan spent the week with me exploring the area and properties of interest. Bryan's advice and insights through the entire process was essential in finding the right house and closing the deal. We were one of five offers that were made on the first day the house we wanted came to market (most competitive (among buyers) market I've ever experienced). I strongly recommend Bryan and will use Bryan for any future real estate transactions. Patrick
Bob and Delores M.
San Antonio, TX
We recently relocated from San Antonio, Texas to Cave Creek, Arizona. After 12 years in Texas this was a traumatic relocation for us. Leaving behind many friends, a house we had designed and built, and a community we had grown to appreciate. The best single issue we accomplished during this move was to retain Bryan Staley as our real estate agent. He was extremely knowledgable of the Scottsdale market place, appreciated our wants and needs and located a property that accommodated everything we desired. On more than one occasion Bryan responded and smoothed bumps in our road. He is personable and responds quickly to emergencies that arise in the process. My wife and I couldn't have selected an agent any better, no matter how hard we tried. Just call us lucky!!! We would definitely recommend Bryan to others who are about to start this arduous process. Hats off to Bryan and a big thank you to him. Bob and Delores
From day 1 until final close, Bryan exceeded all expectations and constantly keep me informed where we were in the process. Thank you Bryan. Patrick
I want to thank Bryan and Phoenix homes for helping me find my new place. It was by complete chance online that I found Bryan and couldn't have found a better agent. Funny how things work like that. He was professional and thorough through the whole process. Any question I had he was able to help me through it. I would recommend him and Phoenix Homes highly.
Darin and Yvonne C.
Queen Creek, AZ
Thanks for everything. We truly appreciate your guidance in getting our place sold. We didn't want to leave but should we decide to move back to the valley we will definitely call on you. We all need to go out and have dinner or drinks soon.
Thanks again Bryan.
Darin and Yvonne
We wanted to thank you for all your help with the purchase of our Chandler home. We were very fortunate to find you through Phoenix Homes. The home is amazing and we love the community too. Thank for again for all your help in making this a smooth purchase and move. Bill Our reply: Bill, it was absolutely my pleasure. Thank you for taking the time with me to be able to show you around. Chandler is a great place to call home. It was a team effort. Thank you again for allowing me to represent you. We wish you the very best in your new home.
Bryan
We wanted to say thank you for helping us with both the sale and purchase of our new home. Being able to rely on you while we were back home took a lot of pressure off of us through this process. You were knowledgable, professional and took the time to make sure we had found the right home. We also can't thank you enough for handling the sale of our previous home. Without that, we wouldn't have been able to secure our retirement home. You are truly an agent that we would recommend and will. Thank you.
Charlene F.
Vancouver Washington
I wanted to thank Phoenix Homes and Bryan Staley for all his help in my move from Washington. I am just so happy with the move and my new place in Vistancia. It's been a very long time since I had a home I owned and didn't have to sit and wish I could decorate a certain way but couldn't because I didn't own it. I don't think I have been this happy in many years. Just wanted to thank you again for everything you did and making this process so pain free.
It was nice to meet you today! Working with a professional is always refreshing in our business. You never know who you're going to get on the other end. Really appreciate your work on this. Thanks again for all your help on this transaction! Sean, West USA
Ron and Anita W.
Chandler, AZ
Bryan, Ron and I wanted to thank you for everything you did to help us sell out home. Your input to help stage and price it was exactly what we needed. We still can't believe how fast it sold. We truly appreciate all you did for us and we will miss you, Tina and the kids as neighbors. We hope you stay in touch. We will certainly refer you whenever we can.
Thank you again.

Lorraine F.
Russ Lyon Realty
Bryan,
Thank you for all of your work on this closing. I have thoroughly enjoyed working with you. I will be moving out of the area but will be back in the spring and I do hope our paths cross again! I heard the story about your clients reconnecting and am so happy they found a beautiful home so they can all be together–how wonderful is that!! I wish you continued success. All the best! Lorraine, Russ Lyon Realty
Hi Bryan, A quick note to let you know that the signing went smoothly and i'm Thrilled!! Thank you very much for all your help in finding me a great home. I will be sure to recommend your services to friends and family. Thank you again Bryan! I am beyond thrilled!
If only we had used Bryan from the beginning. We listed our house with another realtor and it was a nightmare luckily a friend shared Bryan's contact information with us Bryan was amazing. He helped through the transition and found us an amazing house. He was there every step of the way. Bryan is not just an amazing Realator that goes above and beyond, he is also someone you would be proud to call your friend. You are an absolute super star. Thank you Bryan for all the time in effort you spent finding my family's new home.
James , Rae , Ki & Gav
I was referred to Bryan Staley by NSB Mortgage (after sharing the realtor we had selling our house was terrible) & I couldn't have been happier to work w/him. Bryan was very knowledgeable & helpful when we had questions about homes we were considering. Excellent communication & all around great experience purchasing my home. Things moved quickly & smoothly, I was so grateful! I told him he's on the A-Team 🙂 Thank you so much Bryan!
Bryan was great at helping us find our new home. He went above and beyond to help us find a new home. He was very easy to work with and was very reliable from the beginning. Very impressed with his knowledge and expertise around the Phoenix area. Would recommend his service to all our family and friends. Erik
Bryan was such a big help to our search for a new home! We are relocating from out of state and do not know the Phoenix area well. It was so overwhelming trying to navigate different areas of the city. Bryan has been great to work with and so helpful from the very beginning and made the process so smooth! He always responded to our questions quickly and was always there when we needed anything. Can't imagine working with any other realtor!! Annie
Bryan, I wanted to personally thank you for all your help with my new purchase in Scottsdale. It took some time but the home and location are great. Thank you again for all your help. Tay
Robbie and Marilyn H.
Phoenix, AZ
Bryan is an excellent Realtor in every aspect of the process. He handled the sale of our Scottsdale home and secured our new North Phoenix home. We never felt rushed and he took his time to find us the right home. Very professional. Thank you Bryan. Robbie and Marilyn
Ron and Anna
Sunnyside, WA
Thank you very much Bryan, it has been a pleasure dealing with a true professional. If we ever need to buy or sell again in phoenix, we shall certainly call you. Thanks again, Ron and Anna
Bill and Kim K.
Phoenix, AZ
It is with pleasure that we write on behalf of Bryan Staley and our experience in buying our home. Bryan restored our faith in the process after having a poor experience with a real estate agent previously. He displayed patience and made us feel that no matter what kind of question we had, it was a valid one. He worked diligently with our VA lender and our closing went off without a hitch. He even offered to come over and help us with our pool after the closing. Thanks so much for everything! We truly appreciate it and would recommend him to anybody looking for a home. Bill and Kim
Jim and Jerrie Ann B.
Glendale, AZ
Jerrie Ann and I really appreciate the extra effort and patience you provided to us during this somewhat arduous process. Your professionalism and determination are the reason we ended up with the home we wanted. Kudos on a job well done and sincere thanks for getting this done for us! Jim and Jerrie Ann
Bryan, I wanted to personally thank you for all you did with my new purchase in Ancala. It was a long road but worth the wait. The home and community are great. Thank you again for all your help. Jason
Kip and Debbie E.
Scottsdale, AZ
Bryan, Kip and I wanted to thank you again for taking the time and finding us the right home. We couldn't be happier. We truly appreciated your honesty. Once we get the pool put in and the final touches complete, we look forward to having you over. Thank you again for all your help. Kip and Debbie
Howard and Patricia B.
Gilbert, AZ
Bryan is an excellent realtor. He stays in touch and is constantly checking what is going on with all the listings in the neighborhood and surrounding neighborhoods. His advice is something to be considered as he knows his business. He is completely honest and trustworthy. I would recommend him to anyone. Thank you again Bryan for all your help. We hope to see you again soon. Pat and Howie
Joe G.
Paradise Valley, AZ
Bryan, Thank you again for your help in securing my dad's home here in Paradise Valley. We really appreciated your quick response and communication. This is the perfect place for him to retire. I wish you all the best. Joe G.
Rob and Emma P.
Chandler, AZ
Bryan is truly the best when it comes to real estate! He is incredibly knowledgeable and knows how this business goes! Bryan has helped my husband and i buy and sell two homes in the matter of three years and we couldn't be happier! Both of the homes we sold were under two days! I would definitely recommend Bryan to anyone I know looking for a realtor! Rob and Emma
Bryan is a true professional – dedicated, sharp, proactive and always on top of things – he is one of those people, who makes difficult things look easy. He is very knowledgeable about local areas, constantly keeps track of market conditions and timely updates his clients of any important changes. Most importantly, Bryan is very patient with his clients, he goes above and beyond, and he always delivers! Most definitely, I would recommend Bryan as one of the best Realtors I know to my friends an relatives. Max
Walter and Denise S
Normandy Park, WA
We had the pleasure of working with Bryan Staley yet again. Bryan sold us our home in Cave Creek around 5 1/2 years ago. He made the whole process so easy and smooth. We love being there. We recently decided to sell and reached out to Bryan to help us sell our Cave Creek home. It took him less than 48 hours to get us a full price cash offer. We closed in a month and the whole transaction was flawless. No stress. Thank you, Bryan
Walter and Denise S.
Normandy Park, WA
We purchased a second home in AZ through Bryan. Although we are out of state, it really wasn't an issue to work with Bryan and the tools he provided to research homes. The process took some time but at no time did we feel pressured to buy. Bryan is an excellent communicator and very knowledgeable of the Phoenix area market. The actual purchasing process was completely online and simple. Bryan also worked to provide trades for work that we wished to have done after the purchase. We highly recommend Bryan as a realtor. Walter and Denise
Ray and Brianna V.
Mesa, AZ
I have purchased six homes in the past and Bryan Staley has been the most professional and concienscious broker I have had ever. Bryan was very prompt on returning my phone calls and greatly assisted me in navigating through this VA loan process which I was unaccustomed to. I have recommended Bryan to 3 of my close friends. He gets an "old fashioned attaboy". Ray and Brianna
Bryan your professionalism and attention to detail was refreshing. Being in Africa had its challenges but with you being there for us it made the home buying process much easier. And it's the perfect home. Chuck is very much looking to retire and we can't wait to be there full time. Thank you again for all your help. Chuck and Ami
Bryan was referred to me by a very close friend. My brother and I were selling my mother's house. Bryan is amazing and walked me through this process every step of the way. Any questions, I had, he answered and explained every detail. Bryan is truly professional and knowledgable on anything pertaining to real estate. Bryan Thank you so much for making this process so seamless. Shawn
Matt & Julie P.
Phoenix, AZ
Thank you Bryan for being so great to my parents and all the help you have given us with our purchase. I would highly recommend you to any of my clients and friends! We look forward to staying in touch. Matt and Julie
Sue and Robin M.
Houston, TX
Bryan, Thanks so much for all you have done ! We can't begin to tell you how much we appreciate your help. You have gone above and beyond call of duty. This was a difficult deal to say the least but you got it done. We love the home and the Carefree area. I just can't get over our city views. Looking forward to celebrating with champagne. You're the best! Robin and Sue
Bruce and Debbie A.
Vancouver, Canada
Debbie and I wanted to say thank you again. We were very happy we decided on North Scottsdale. We really appreciated you showing us all the options for what we were looking for. The home is everything we wanted and the kids love it. We want you and the family over for a BBQ when we come down in December. We'll heat the pool. By the way, thank you again for the lender contact. That worked out well. Bruce and Debbie
Barbara and Doug S.
Chehalis, WA
Bryan has helped with the buying and selling of a home in the Queen Creek area for us. He is an outstanding and honest individual that keeps his clients at the forefront from beginning to end. He stayed with us through the entire process, keeping us informed as to what to expect every step of the way. He is up to date on all facets of the Real Estate market and constantly changing landscape of the Phoenix and surrounding area. If you are looking for property, please give Bryan a call. You will be very pleased with his abilities and knowledge. We really appreciate all he has done for us. Barbara and Doug
My experience with Bryan Staley was exceptional from start to finish. Bryan set up search parameters on the MLS and helped me narrow my search to find exactly what I was looking for. When it came time to present an offer, Bryan did an excellent job of determining the true value of the home and negotiating every aspect of the contract. Bryan continued to follow up to ensure that my home sale in another state, as well as my home purchase in AZ were on track and that there were no surprises. Bryan has continued to stay in contact after the closing to ensure that everything went smoothly and that all of the details have been taken care of. I would definitely work with Bryan again and I would recommend him without hesitation. Sherrlynn
Tony and Delores F.
Gilbert, AZ
We just want to thank you for everything you did to help sell our home. Your professionalism, attention to detail and customer service throughout this process were outstanding, and we very much appreciated your regular and consistent communications with us – from start to finish, we felt completely in the loop regarding every aspect of the sale of our home. We also valued the sound and solid advice you provided to us. We trusted you implicitly, and you did not let us down or disappoint us in any way. Thank you again for everything. Our hope is to have the opportunity to work with you again. Tony and Delores
Larry and Teri M.
Westerville, OH
We want to thank Bryan for all of his help with our home search. We contacted him months ago online while living in Ohio and hoping to relocate to Phoenix. Bryan provided us with an online account so we could search current listings based on our wants. We met with Bryan twice in the last few months. Once when we still didn't have a definite plan, where he spent two days showing us the surrounding areas and several home that met our criteria. Then again when our plans were concrete and we knew when we would be relocating. Once we were in contract on a home, Bryan stayed on top of everything and kept us up to date. Our transition would not have been so smooth without Bryan. We recommend him highly. Larry and Teri
David and Victoria J.
Detroit, MI
Bryan Staley is an excellent real estate professional. He is very customer focused and is fully dedicated to consistently doing an outstanding job. Bryan has great follow up skills and keeps abreast of what is occurring in the real estate market. Bryan is dependable and knowledgeable on current market trends in areas of expressed interest. He listens well and captures the essences of what is important to the customer. Bryan provides well thought out options that are aligned with desired outcomes. David and I highly recommend Bryan as a tremendously informed realtor who is dedicated to great customer service. Thank you Bryan for all your help. David and Vicky
Robert and Mary F.
Houston, TX
We were being transferred from Houston to Phoenix over the summer and had very limited time to see houses much less figure out where to live. Over the course of 2 days in my first visit to the area. We saw 12-15 homes and he was able to figure out exactly what I liked and didn't like….and even helped with schools! He was so personable and never pushy or tried to get us to like houses over our budget. When we came back 4 weeks later to do the final house visit we once again spent 3 days with him, seeing 20+ homes and narrowing out selections down to our top 3. Once we picked our first choice he did a great job of handling out of state negotiations and inspections as well as getting things like the pool fixed and other items on the inspectors list! I would use him for my next house in an instant!!! Robert and Mary
Mark and Liz R.
Gilbert, AZ
We will never work with another realtor again! Bryan was absolutely outstanding throughout our purchase process. He studied our personalities and what we liked in a house and went out of his way to ensure that those were the types of houses he was sending us. Once we began viewing them he would always be honest with us and let us know whether or not a house was even worth putting a bid in on based on its location and condition. As far as communication is concerned, he was open to phone calls, texts, and email. Every response we got from him was near immediate! I would recommend anyone who is serious about looking for a home, contact Bryan! Mark and Liz
John & Jodie H.
Seattle, WA
Bryan, We absolutely love Cave Creek. We feel like we landed in the perfect spot for our lifestyle and wants/needs. We had the perfect agent (grin) and your enthusiasm on the Cave Creek area helped push us into the right place for us. Thank you again for everything. You wouldn't believe the home. We repainted inside and out, redid a lot of the electrical for our A/V system, had a new foam roof installed and just generally put our stamp on the place. We are having a house warming party and we would really enjoy you and your wife attending. We sincerely hope you can come. Best to you, John and Jodi
Jim and Tracy K.
Phoenix, AZ
Bryan was an asset to helping me find and close on a house. I was a first time home buyer and Bryan set up an initial search. I wasn't sure what part of the valley I wanted to look at, if I wanted a new build or a resale. He answered all my questions in a timely manner and was very knowledgeable about the entire Phoenix valley. I ended up purchasing a resale and couldn't be happier! Having never gone through the process, he was very patient with me and took the time to explain every step and what to expect next. He was there every step of the way and I would highly recommend him to anyone. Jim and Tracy
Eddie and Shannon A.
San Diego, CA
ryan has been the best realtor we have ever worked with. We were his neighbors in Cave Creek and have since moved back to California. We are the sellers and are now out of state and Bryan has exceeded our expectations consistently throughout the entire process. His commitment level to our property has been amazing. He is professional, honest and trustworthy. If you are looking for someone that communicates frequently, follows through and delivers results I would highly recommend using Bryan as your agent. Eddie and Shannon
Janelle L.
Napa Valley, CA
Bryan, We sincerely thank you for everything you did for us in the purchase of our new home. We expected to encounter some difficulty with completing the transaction because we live out of the area. Were we pleasantly surprised! You started out by meeting with us at our convenience according to our busy schedule. We are very happy with the choice we have made and know that it is mostly due to your advice. You helped us to narrow down what exactly we were looking for and what would be best for our future. It's nice for first time investors such as us to be able to lean on a professional who will steer us on the right path. Once our offer was accepted, thanks to your referrals, we received excellent services from the Lender, and Escrow Company. In our opinion, your services were far beyond our expectations. We would, without reservation, recommend you to my friends and family as one who consistently achieved good results and delivers on all expectations. Thanks Again. Your Friend, Janelle
Jan and Nancy V.
Vancouver WA
From the initial meeting via e-mail to introduce himself and offer assistance to us in purchasing a home from states away I knew Bryan Staley was a realtor who was knowledgeable and professional. He consistently went above and beyond responding to every e-mail request for information, sometimes within minutes. I knew by the end of the day I would have a response. He always delivered, whether it was for updates on our purchase, professionals he researched to recommend to work with, or just some helpful advice. We learned to trust his insight and judgement. He was by our side, watching our back, from the initial offer to day of recording. Bryan Staley is one of the best realtors out there! He made the purchase of our home an extremely enjoyable experience.
Glenn and Nicole B.
Clevland, OH
Bryan,
Nicole and I just wanted to thank you for getting our house sold in such a short amount of time. This is a tough market and though we were hoping it would go fast, we were not certain that it could be done. The research you did on the neighborhood and the market helped get the house correctly positioned and your follow up with the prospective buyer's agents definitely made the difference. Had you not followed up with the agents that showed the house, we would still be on the market today. We were also impressed with the communication you maintained with the agent, once you discovered that their client was interested. Again, taking the time to discuss the home with the buyer's agent certainly made the difference in getting the offer on the table and the final agreement done. We will certainly be calling upon you and referring your services when we have the opportunity. Thanks again for everything! Glenn and Nicole
It was a great pleasure and also a terrific success working with Bryan Staley to find a home in the Phoenix area. Bryan was with me and my wife every step of the way. In the beginning he took the time and made the effort to listen to what we were looking for in a home. He kept us focused and helped us separate the wheat from the chaff. We were looking for something rather specific and somewhat unusual. We also live out of state and Bryan was able to stay connected and work with us from afar. But he persisted and persevered along with us until we found a wonderful place. At each stage of the process, Bryan was patient, always had sound and logical advice and when the time came to act, he was able to present me with many referrals to other professionals, each of whom were knowledgeable, helpful and effective in their own rights. I HIGHLY recommend Bryan to anyone who wants to find a home in the Phoenix area. He will help you find just that perfect place and do so in a personable, professional yet low key manner. He is an outstanding realtor and I"m glad that I was able to work with him to find our new home.
Bob and Lynn K.
Spokane, WA
Having not purchased a house in over 25 years, we felt very fortunate to have found Bryan to help us navigate through the process. He was referred by friend he had helped find a home back in 2013. As we were vacationing here for a month, I called Bryan and gave him a limited time frame in order to help us find our second home. He came through with flying colors. He was always available for showings and answering our endless calls on a variety of issues. He knows the valley well, and discussed with us the benefits of the various areas. Once we chose a home, his numerous connections were invaluable. Home inspections, loan and title connections, pest control, landscaping, handymen, the list goes on and on. We couldn't be more pleased with our new home in Scottsdale. Thanks Bryan for making the process as smooth as one could have imagined. Bob and Lynn
Roger B.
BueelStrasse, Switzerland
When I wanted to buy a house in the Valley, I didn't know any real estate agents at the time. It was rather by accident that I came in contact with Bryan Staley through Phoenix Homes. However, I soon realized that he was not your average broker kind of guy who's only interested in making as much money as fast as possible. With Bryan's great support, experience and expertise, I was able to find and get the one house that I had been looking for. So when I decided to sell my house early this year, there was absolutely no doubt that I would want to have Bryan representing me again. And, of course, he did a great job again. He did everything he could to make it as smooth a closing as possible. He always kept in touch with me and updated me immediately. As a matter of fact, I couldn't imagine having anyone better for this job. No matter if you are a buyer or a seller, Bryan Staley is definitely one of those exceptional few guys in the real estate business that you really want to have as your agent. With him, the whole process was a piece of cake. Thanks for everything and keep up the awesome work, Bryan! Greetings from Switzerland, Roger
Dane and Jenna N.
San Antonio, TX
We've now had the pleasure of working with Bryan on both a buy and a sell of our home, both were out of state relocations, and both went as smoothly as we could have imagined. On our most recent transaction, the sell of our home, my company assigned us two realtors to choose from. After meeting with both of them we felt as though something was missing, and after discussing more, we realized it was just that they weren't Bryan! We petitioned the relo company to allow us to use him, and luckily for us, they agreed. Once we had Bryan on board, we were on the market right when we wanted to be. He was helpful in ensuring our house was properly staged and as ready as could be for the first weeks of our listing. From there, his expertise came into play immediately as we had many showings over the first few weeks and ended up in a multiple offer situation. He helped us walk through the different components of each offer, the pros and cons, and ultimately helped us negotiate like a pro. Not only did Bryan manage the transaction perfectly, he helped keep our expectations in line, ensured we were as inconvenienced as little as possible, and also managed my stress level during our relocation and my week in-week out travel schedule. We are looking forward to being able to use Bryan again in the future. Thanks for everything. Dane and Jenna
Eric and Jenn J
Washington State
Bryan Staley is one of the best, if not the very best realtor in the East Valley! We met Bryan through a referral, had several phone and email conversations over the months leading up to our initial visit in May 2020. Bryan grew up in the area and educated us on the finer points of living in AZ, in addition to providing us very detailed information on the Chandler/Gilbert area, local attractions, recreation, food/restaurant scene, schools, sports, local businesses, wildlife, etc. Even though we had not even decided to move to AZ yet, he gladly chauffeured us around town and showed us 18-houses in less than 2-days while calling out the specific things to look for when buying a home in AZ (quite a bit different than Seattle). We maintained close contact with Bryan over the summer months, sold our house in July and moved to AZ in August. We met with Bryan once we got settled into our vacation rental and began ramping up our search. Bryan is not out to sell you a house, he's a real estate expert, cares deeply about people and is a true trusted advisor in every sense. He will be quick to point out potential issues with a property and pragmatically breaks down both the pluses and minuses along the way, making sure that his clients are fully educated to ensure the right decisions are made. He will guide you throughout the process and provide you with impeccable customer service around the clock to ensure that you find the right home for you and your family for years to come. The process for us was seamless and we were able to close on our new home in just over 3-weeks! We couldn't have been more happy with the service Brian provided us and couldn't recommend him more highly! In fact, we have already recommended him to two of our closest family friends and are happy to now call Bryan our friend as well! Eric & Jennifer Jochumsen