Mobile, Digital, Online Marketing
We listen! Phoenix Homes and Phoenix Homes Real Estate will provide you the best possible customer service and it starts with listening to your wants and needs. Our goal is to work together toward a successful sale or purchase that fits your timeframe and families lifestyle. We work with you to combine the internet and digital marketing platforms along with other proven strategies to encompass a 360°approach. Our 30+ years of experience in the Phoenix market is only one of many factors that sets us apart from all others. We make sure we represent you with the highest integrity while securing the most money for your sale while finding your perfect home.  Today, more than 92% of buyers begin their home search online thus changing the face of how we market your home. These platforms showcase your home 24/7 to local and out of state relocation buyers.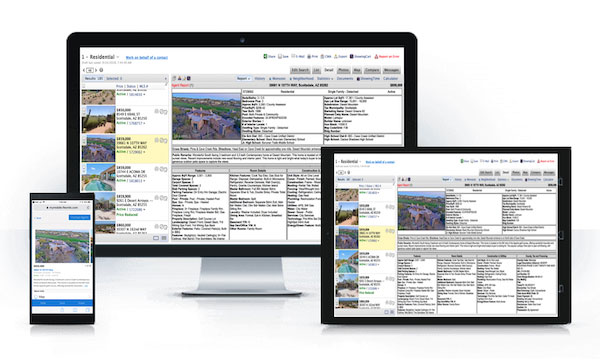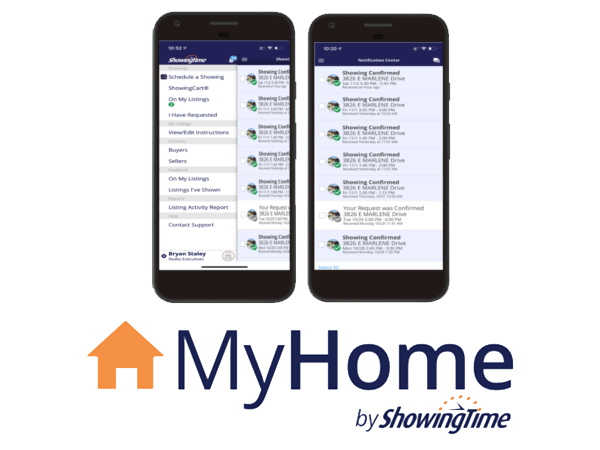 Your Personal Downloadable Listing App
You get one opportunity to make a good first impression. Having a proven marketing plan with a seasoned agent and local knowledge will set you apart.

The My Home mobile listing app allows you the ease of approving showings at your convenience. The app is tailored to your home and captures all agent showing information with real time feedback.
Text Message Mobile Marketing
Mobile text marketing works like this; Once a buyer is in front of your home, they send a text to our 800# at (800) 701-6509 with the message; WEREHOME, that's it.

They will automatically receive all the specific information regarding your home. It also sends their request via email and/or text directly to your agent. Once received, your agent will follow up with that buyer to answer any questions they have and schedule a showing.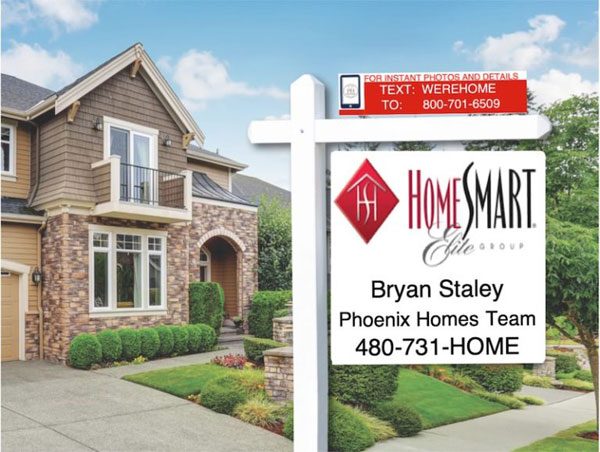 Your homes competition in todays real estate market is demanding.  You get one opportunity to make a good first impression and you need an edge. Phoenix Homes and  Phoenix Homes Real Estate is that edge.  We gain more buyer internet traffic than most agent sites combined.  This leads to more showings for your home, a faster sale and with more money in your pocket.
Professional Flyer Takeaways
Offering a full color, information-rich property flyer is a good take away for a prospective buyer. When buyers are out looking at homes to purchase, previewing 5-15 homes on an average outing, can sometimes get buyers confused which homes they are truly interested in. Offering this type of takeaway information will help them remember why they chose to visit your home, and possibly, make an offer.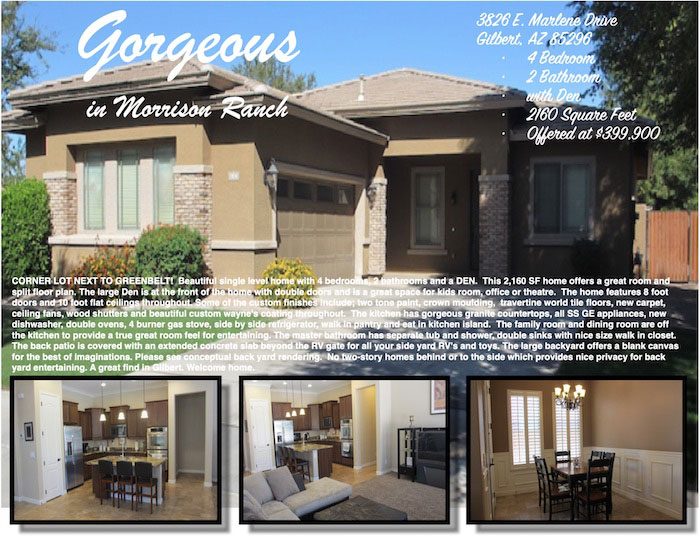 Our market strategy in association with our social media accounts help cast a very wide net over the phoenix market specific to your homes location. You can never have too much buyer interest in your home. We work hard to maximize that.
Drone Real Estate Marketing
This is included in all our listings.  High-end drones are revolutionizing real estate marketing. Home listings that utilize high-quality video aerial photography provide a buyer with a perspective that other homes just won't have. As listings agents, drones have been one of the most important technologies to enter the industry since the internet.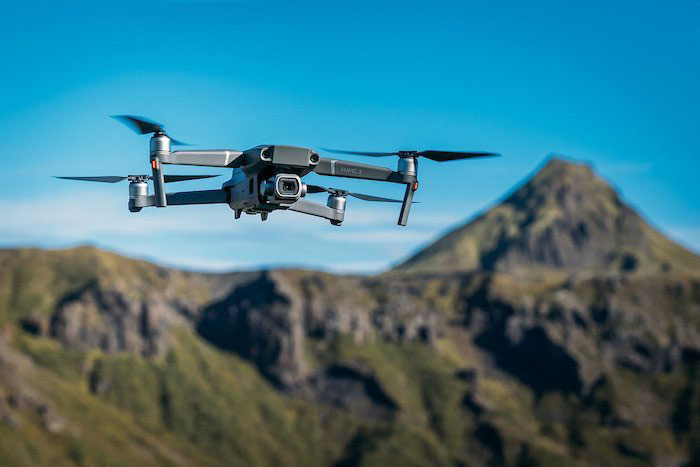 High Definition (HD) video and photos are the standard in what buyers want to see. Anything less and they will move on to another home. 
Our goal is to get your home sold for the most money in the least amount of time. We  also market your home on all our social sites. We maximize every avenue to the fullest, including pre-listing your home to the surrounding area to gain interest before its even on the market.  Your home has one opportunity to make the best first impression, don't leave it to just anyone. We, at Phoenix Homes, will get it done.